Once upon a time, a man woke up on what appeared to be a desert island. The man had no memory of who he was, how old he was, where he had come from, or how long he had been there. All he knew with any degree of certainty was that he was alive, and that he was sitting on a sandy beach.
In an effort to find out more about his environment, the man set out to explore. He marked his starting position on the beach with a large X, and then began to walk along the coast.
He walked for several hours before eventually finding himself back where he had started, and all that he had seen along the way were trees, rocks, sand, sea and sky. There had been no sign of human or animal life anywhere.
Now knowing for certain that he was on a remote island, he set out to walk from one side to the next, from the Eastern coast to the West. He saw plenty of lush vegetation, green and vibrant, on this journey, and he was happy to find a source of fresh drinking water, as well as fruits that were good to eat, but there was still no sign of sentient life.
After spending the night on the West of the island, he walked back along the coast to his original starting point on the East, where the X was still marked clearly in the sand. It was then that he decided to call out, just in case there was anyone within earshot who might want to make themselves known.
'Hello!' he called loudly. 'Is there anybody there?'
He listened intently for a response, but none came. He repeated the attempt two more times, but the results were the same.
'So, I am alone,' the man thought. 'But how did I get here? I have explored the circumference of the island, and I have walked the width from one side to the other, but I have seen neither boat nor raft that might have brought me here. Did I simply fall out of the sky?'
Motivated by a nagging desire to answer such questions, the man decided to spend his second day walking the length of the island, from the South to the North. For the most part, the journey was without event, but then, in the distance – perhaps a few miles inland from the Northern coast – he saw what appeared to be a man-made building of some sort.
The man quickened his pace, excited by the prospect that he might find someone else on the island after all. When he finally reached the construction, he discovered that it was a simple stone temple, with a plain wooden door, on which he knocked loudly. After waiting a moment or two for a response and receiving none, he pushed against the door, and was pleased to feel it swing open.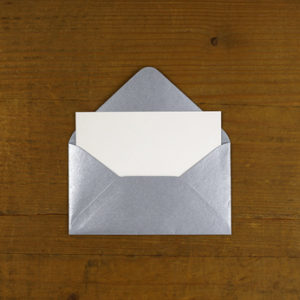 The temple consisted of a single room. The room was empty, apart for a single table in the centre. There was a single grey-coloured envelope on the table, and on the front of that envelope were written the words 'Please Read Me'.
Curious, the man picked up the envelope, opened it and removed a simple letter, which read as follows:
Dear Seeker,
You are probably wondering where you are, how you got here and what your purpose is.
We regret to inform you that your name is John Smith, and that you are a convicted criminal.
You have been sentenced to spend the rest of your natural life in isolation on this prison island.
Please return here tomorrow for further information.
Shocked, the man returned the letter to the envelope and placed it back on the table, then he left the building, closed the door and slowly trudged his way back to the East of the island. His mood was low, and the dense vegetation of the place, which had previously seemed so green and vibrant, now appeared grey and monotonous.
'So, I am a criminal,' he thought. 'An outcast. And now I have to spend the rest of my life here, without any human contact. Who will I talk to? Who will I dine with?
'How can I ever expect to experience even an ounce of joy in such awful solitude? What kind of hateful crimes must I have committed to deserve such punishment? Perhaps tomorrow's letter will tell me.'
The man found it almost impossible to sleep that night, because his mind was pondering endlessly over his terrible, but no doubt well-deserved, predicament. Eventually, however, the sun rose, and the man wasted no time in returning to the temple to find out more.
Upon entering the simple building, the man saw that yesterday's grey envelope had now been replaced by a green one. Again, the instruction to 'Please Read Me' was written on the front, and so he did.
Dear Seeker,
Please disregard the content of yesterday's letter.
The truth is that your name is John Smith, and you are the winner of the California State Lottery.
This luxury island is yours to enjoy in complete isolation for the next thirty days, after which you will be transferred by helicopter to the mainland. Once there, you will be presented with your winner's check for $10,000,000.
Congratulations, and please return here tomorrow for your winner's hamper of luxury supplies.
The man looked at the letter for a long moment, then laughed at the practical joke that had been played on him.
'I knew that I was no criminal!' he thought. 'How absurd of me to believe such a thing, when I am really the luckiest man around!'
Grinning, the man returned the letter and envelope to the table, then marched happily back to his base on the East of the island. As he did so, he marvelled at the luxury of his environment. His eyes feasted on the rich colours of the vegetation, his ears rejoiced at the relaxing sound of the ocean surf, and his mind began making plans about how to spend the next few weeks.
'Perhaps I will build myself a shelter,' he thought. 'There are more than enough branches on the trees, and I like the idea of constructing something with my own hands. Tomorrow I will begin building a shelter near the centre of the island, where the best fruit grows, and the water runs fresh. Then I can enjoy my time here to the full.'
The man slept well that night, and as the sun rose, he woke up with enthusiasm, and quickly set out to fetch his supplies from the temple. With any luck, there would be a few tools in there. Even a simple axe would make the building of his shelter a whole lot easier.
Unfortunately, there was no axe to be seen when he entered the simple stone temple. Nor were there any supplies. Instead, all he saw was a red envelope on the table, with the words 'Please Read Me' written on the front.
Dear Seeker,
Please disregard the content of yesterday's letter.
The truth is that your name is Dr John Smith, and you are a world-renowned botanist.
You are here on this remote island to survey the range of vegetation which is present, and in two weeks' time you will present your findings before a special panel from the American Society of Plant Biologists.
We apologise for any confusion caused by our previous communications, and would ask you to return here tomorrow for the necessary research tools and materials.
The man read the letter through twice, and then a third time before returning it to the table with the accompanying red envelope.
'First I'm a criminal, and then I'm a lottery winner, and now I'm a scientist, of all things!' Exasperated, he left the building and made his way back to the East of the island.
He was careful to pay close attention to the various plants and shrubs that he passed by as returned to his base. Whereas he had previously noticed only the richness of their colours, he now saw that the plants were also very different to each other in terms of their size, shape and texture. Some plants had long, drooping leaves, others had short, stubby leaves and still others were showing signs of coming into bud.
The man didn't know the names of any of the plants that he saw, and so he wasn't at all convinced that he really was a world-renowned botanist, but maybe he had simply forgotten their names, just as he had apparently forgotten his own. Perhaps tomorrow's visit to the temple would shed more light on the matter.
Getting to sleep that night wasn't easy, because the man found himself studying every aspect of his environment with unusual attention to detail. He tried to estimate the temperature of the air as it cooled. He looked at the constellations of stars in the sky and tried to figure out what time of year it might be, and on which side of the equator he was located. He didn't reach any firm conclusions about these things, however, and he cursed his poor memory for not being able to recall the scientific principles that would have been so helpful at this time. Eventually, sleep put his mind to rest for the night.
The next morning, the man set out once again for the temple. He wondered if he would actually find research tools and materials there, or whether he would once again find only another envelope with a completely different message.
A single blue envelope sitting on the table in the temple chamber answered that question. Frustrated, the man began to open the envelope. 'What will it be today?' he wondered. 'Am I a visitor from another planet, who really did drop from the sky? Or could it be that I'm simply a man who is only dreaming of finding himself stranded on a desert island?'
The letter inside the envelope answered his question quite clearly:
Dear Seeker,
Please disregard the content of yesterday's letter.
The truth is that we don't actually know who you are or what you are doing here, although any of our previous suggestions could be true.
Our advice to you is to choose whichever explanation makes your stay here as rewarding and enjoyable as possible. Or, even better, why not come up with your own explanation?
Whatever you decide, have a good life!
The man stared at the letter with his mouth open, then caught himself and returned it to the table with the envelope.
'So, after four days I am still no wiser than I was right at the beginning,' he muttered to himself. But then he considered that statement and shook his head. 'No, that's not quite true,' he said, 'because at least I now know that looking for answers in this temple, or anywhere else on this island, for that matter, is rather futile. If I really want to know why I'm here, I need to try and figure it out for myself.
*****
All human beings are in much the same situation as the Seeker in my parable of The Island. We are born into this world, and at some point many of us find ourselves pondering a variety of big questions:
Who am I?
Where did I come from?
Why am I here?
Where will I go next?
Various religions, paths and schools of thought claim to offer us definitive answers to these questions. But, just like the envelopes in the parable, none of them can be viewed as giving us the absolute truth, because they were created by other human beings, who, just like us, were fallible.
Some teach that human beings are flawed or sinful and that we need to be improved or redeemed in order to get to a different and better place, such as Heaven or Bliss. Those paths can make our lives here on Earth feel rather like a prison sentence, where we simply bide our time and wait for the good stuff.
Some teach that human life is meant to be a purely hedonistic experience, and that we should simply make the most of our time here by enjoying as much success and sensory pleasure as we can get. Much of modern society seems to be based on this view, and so we are encouraged to work hard, spend hard and become voracious consumers in order to keep the economy going.
Some teach that the prime aim of human life is to adopt a scientific attitude, where we observe, measure and make full use of our environment in order to ensure the safe continuation of the species. This scientific approach is much more concerned with finding out What is that? and How does it work? than with more existential questions, such as Why are we here in the first place?
Like the Seeker in my parable of The Island, we can all choose to adopt a 'set answer' by believing in and holding dear to whatever previously established religion or philosophy appeals to us the most, and many people do indeed take that path.
However, we can also choose to consider the big questions carefully for ourselves, and in doing so, come up with our own unique view of life which makes sense to us personally.
Spirituality for Seekers is written for self-motivated and sincere individuals who, like me, prefer to explore the experience of life with fresh eyes, and to find their own answers.
'Seek, and you will find.' – Matthew 7:7